Please view the Park Map below and give us a call to verify availability.

Arrows indicate the direction your vehicle must be facing (backing in or pulling forward into the space you have chosen).
PLEASE NOTE: If you are entering lots 12-15 with a travel trailer or 5th Wheel, you must enter from the "EXIT" end of the park next to church.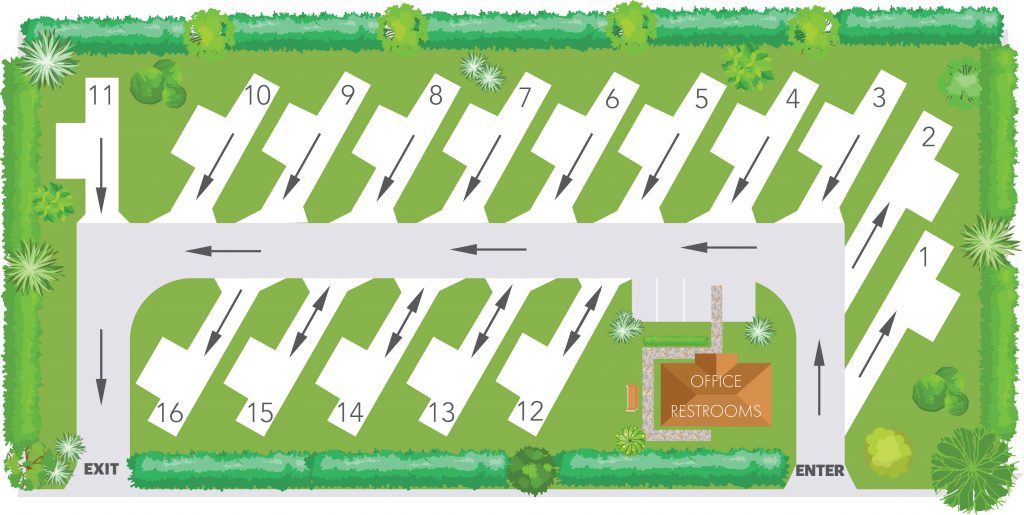 Call to reserve your space!
(850) 830-0468