Welcome to Cozy Corner RV Lodge
1815 Hurlburt Rd., Ft Walton Beach, FL 32547
Rates:
STARTING APRIL 1ST 2024 Daily – $75.00 plus tax; Weekly – $450.00 plus tax
Due to Limited Space We Can Only Allow One RV or Travel Trailer and One Tow Vehicle per Space

WINTER RATES NOW IN EFFECT UNTIL APRIL 1ST 2024:
DAILY- $55 WEEKLY $50/DAY
DAILY AND WEEKLY GUEST DEPOSITS REQUIRED IN FULL UPON RESERVATION
Three Day Stay Minimum for Holidays- Rates May Vary
CHECK-IN TIME: 2:00 PM
CHECK-OUT TIME: 11:30 AM
CANCELLATION POLICY
NIGHTLY AND WEEKLY STAYS
Cancellations made at least 7 days in advance of stay will be refunded less a $50.00 admin fee.
Cancellations made less than 7 days in advance of stay will receive NO refund.
Need assistance? Call us: (850) 716-2892
In Case of Emergency- 850-830-3607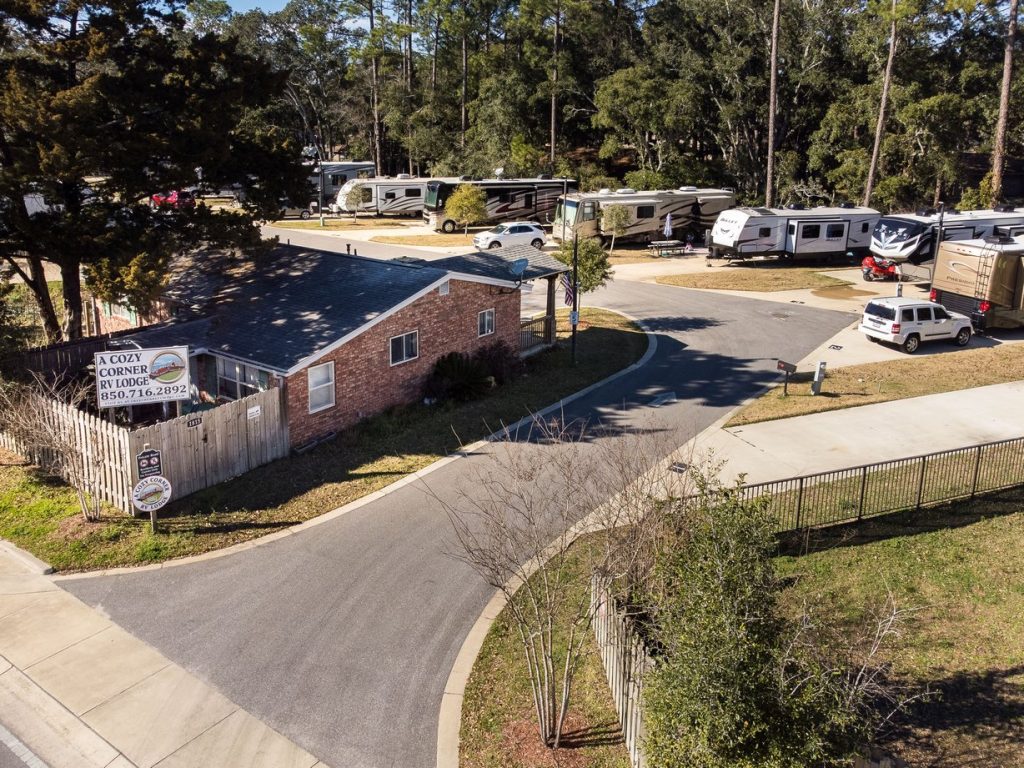 Our beautiful new RV park is open and accepting guests. We strive to have the best and most affordable RV lodge in Ft Walton beach. There are so many fun things to do and see, great restaurants and family activities in our area.
The Light Family welcomes you and your family to spend time relaxing and enjoying all that Ft Walton Beach has to offer. Our family has been in the RV park business since 1956 and we are excited about the development of this new property that many years ago was our family horse pasture. Check out our very competitive rates, our amenities and area attractions.